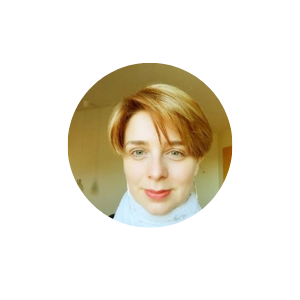 Monica Bucurenciu, Best Team Leader
Monica received this award for her commitment as Team Leader on the Eastern Partnership Civil Society Facility, an EU-funded project led by GDSI Limited working with the six EaP countries (Armenia, Azerbaijan, Belarus, Georgia, Moldova and Ukraine) to promote the role of civil society actors in reforms taking place in their countries.
Monica has been involved with civil society organisations for more than 13 years. For Monica, it all started in a voluntary capacity in Romania, and continued in a different form while she was working for the European Commission in Brussels on multi-country projects supporting civil society in the Eastern Partnership region.
She has been covering the region since the Eastern Partnership initiative was launched: first at the European Commission, then at the European Bank for Reconstruction and Development, and since June 2018 as the Team Leader of the "Eastern Partnership Civil Society Facility – Regional Actions" Project.
She is a founding member of the Athens-based NGO "Balkans beyond Borders" and an alumni of the South-East Europe Leadership Development Programme. Monica holds a Master of Science degree from Oxford University and a BA degree from the University of Bucharest.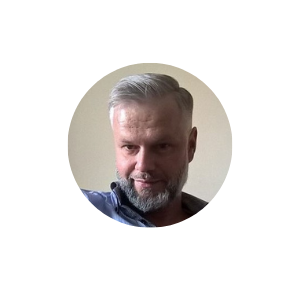 Vladimir Ivanov, Best COVID Response
The Best COVID Response award was presented to Vladimir Ivanov, key expert on e-learning processes and platforms, for his role in responding to the challenges caused by the Global Pandemic.
In a year of ongoing international travel bans and restrictions on social gatherings, online events became a crucial component of what we do at GDSI and Vladimir went above and beyond to take on the organisation of such events preventing technical crises leading to the success of such events.
Vladimir has over 20 years' hands-on experience on assignments in the CIS countries in the development of e-learning tools and ICT applications as well as almost 20 years of proven experience in the field of civil society, CSO, SME development, social work, education, policy development and evaluation (including 15 years of proven experience with international development programs). He was involved in developing, launching, promoting, and supporting innovative e-learning courses for different target audiences in the Eastern Partnership countries.
He has unique and proven experience in the development and management of various international ICT and e-learning initiatives in over 10 long-term projects. He is fully conversant with the theory and practice of software design and development, all stages of the e-learning platforms set up, including content development, instructional design, multimedia development, testing and quality assurance, communications with teachers and users.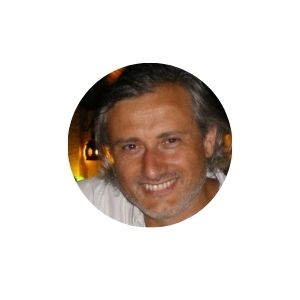 Chema Alvarez Vega, Evaluation Expert of the Year
Chema Alvarez Vega was awarded evaluation Expert of the Year for his dedication to an evaluation of the impact of vocational education and training that the EU provides around the world.
Jose María Alvarez Vega (Chema) is a consultant with degrees is Law, Social Work Development studies and a University Certificate in Project Management and Leadership. During the last 30 years he has acted in different positions in the Humanitarian and Development sector (Locally and Internationally) as a UN officer, aid workers trainer, lecturer and free-lance consultant. Through these roles he has developed relevant knowledge and expertise in the domains such as Employment, Fundamental Rights at Work, Technical and Vocational Education and Training (TVET), Social Services, Entrepreneurship, SMEs, Capacity Building, Project Management including policy and strategic design, training and institutional support.
He has acquired extensive experience in monitoring and evaluation practice and result based approaches using mixed methodologies. During the last 20 years he has conducted rigorous independent impact and performance evaluations studies upon request of a wide variety of organizations including the European Commission, USDOL, UN Agencies (ILO, International Federation of Red Cross, NGOs, Amnesty International, National and Regional Governments. He has deep technical expertise crafting thoughtful questions and facilitating interviews with a variety of respondents from all backgrounds.
He has significant experience in Latin America and Africa. Chema is a native Spanish speaker and is fluent in English and Portuguese.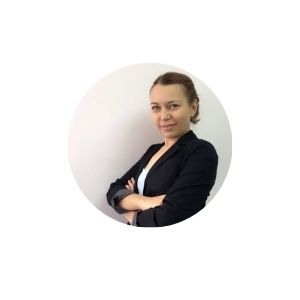 Iryna Velska, Innovator of the Year
Iryna Velska was given the Innovator of the Year award for her involvement in the Eastern Partnership Civil Society Facility, particularly for her ability to find solutions to organise Hackathon events online, events which otherwise are rooted in physical connection.
Iryna holds a Master's Degree in Journalism and Media Management. She has proven experience working as a visibility expert for EU-funded projects and has designed communication strategies, selected communication channels and developed online and offline tools for a number of projects.
She is proficient in developing and administrating websites built on open source and commercial platforms. Being a professional graphic artist, she supervised and directly participated in the development of more than 10 websites: blogging platforms, companies' and projects' web-pages, news portals, internal staff portals, online media, and online catalogues. Her special area of expertise is usability and user-friendliness of resources.
Iryna has worked as a reporter for Kazakh, Georgian and international mainstream and new media, and in media development organisations. Being a member of the Panama Papers Project, she is an advanced user of online tools for structuring, sharing and visualizing information. As a coordinator of development projects, she took part in the implementation of projects focused on media and civil society in Central Asia, legislation analysis and protection of civil and political rights.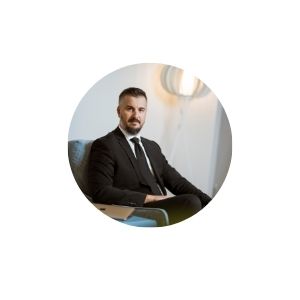 Aleksandar Andrija Pejović, Consultant of the Year
Aleksandar Andrija Pejović was awarded Consultant of the Year for his contribution as Team Leader of the EU funded project 'Strengthening the Capacities of the Ministry of Justice in line with the Requirements of the EU Accession Negotiation Process' in Belgrade, Serbia. This Project's overall objective is to assist the Serbian Ministry of Justice to improve the justice sector in line with the EU accession requirements in the field of Judiciary and Fundamental Rights.
Aleksandar Andrija Pejović is a senior expert in EU affairs with almost 20 years of experience in EU integration processes and International diplomacy. Mr. Pejović's unique understanding and knowledge of the processes of EU accession negotiations has enabled the Ministry of Justice in Serbia to pursue important improvements in the strategic framework underpinning national reforms in Judiciary and Fundamental Rights. 
He served as the Ambassador – Head of the Mission of Montenegro to the EU (2010-2012) and the Permanent Representative – Ambassador of Montenegro to Organisation for the Prohibition of Chemical Weapons in the Hague (2010-2014).

He was Chief Negotiator for Negotiations on Accession of Montenegro to the European Union from 2011 to 2018. At the same time he performed the position of the National Coordinator for Instrument for Pre-Accession Assistance for the period 2012-2018.
In 2012 he also became Secretary of State for European Integration in the Ministry of Foreign Affairs and European Integration of Montenegro. In 2016 he was nominated as the Minister of European Affairs of the Government of Montenegro, a duty he performed until February 2018.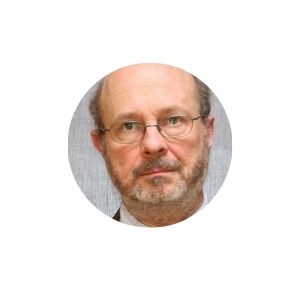 Stephen Yeo, Outstanding Researcher
Stephen Yeo received the award of Outstanding Researcher for his contribution to a project promoting investment and economic growth in Asia for the Asian Development Bank.
Stephen Yeo was CEO of the Centre for Economic Policy Research (CEPR) until 2014, having joined CEPR at its establishment in 1983. At CEPR he helped pioneer a number of innovative approaches to research communications: in 2007, for example, he helped launch VoxEU, now the most popular portal for economic policy research worldwide; and later helped create Vox Talks, one of the first podcasts to feature economic research.
In 1995, he worked with the Department of Trade and Industry in South Africa to establish the Trade and Industrial Policy Secretariat (TIPS), a think tank providing policy advice to the Department, with funding from IDRC. He served on the TIPS Advisory Board from 1996 until 2018. He subsequently worked with IDRC to establish the Southern African Trade Research Network, launched in 2001; and its successor, the Southern African Development Research Network. In 2010 he worked for the World Bank, designing a programme to strengthen policy research in Southern Africa. He was a founding Board member of the African Centre for Economic Transformation (ACET), based in Accra, and chaired its Finance and Audit Committee from 2008 to 2018.
Yeo led the GDSI team that evaluated the International Growth Centre, a multi-country research and policy influencing initiative funded by UK aid. He has also coordinated a number of strategic planning and institutional strengthening exercises for policy research institutes, for example for the Partnership for African Social and Governance Research (PASGR), funded by UK aid; the IDRC-funded Partnership for Economic Policy (PEP), both based in Nairobi; and for the Zimbabwe Economic Policy Analysis and Research Unit (ZEPARU), an ACBF-funded think tank in Harare.